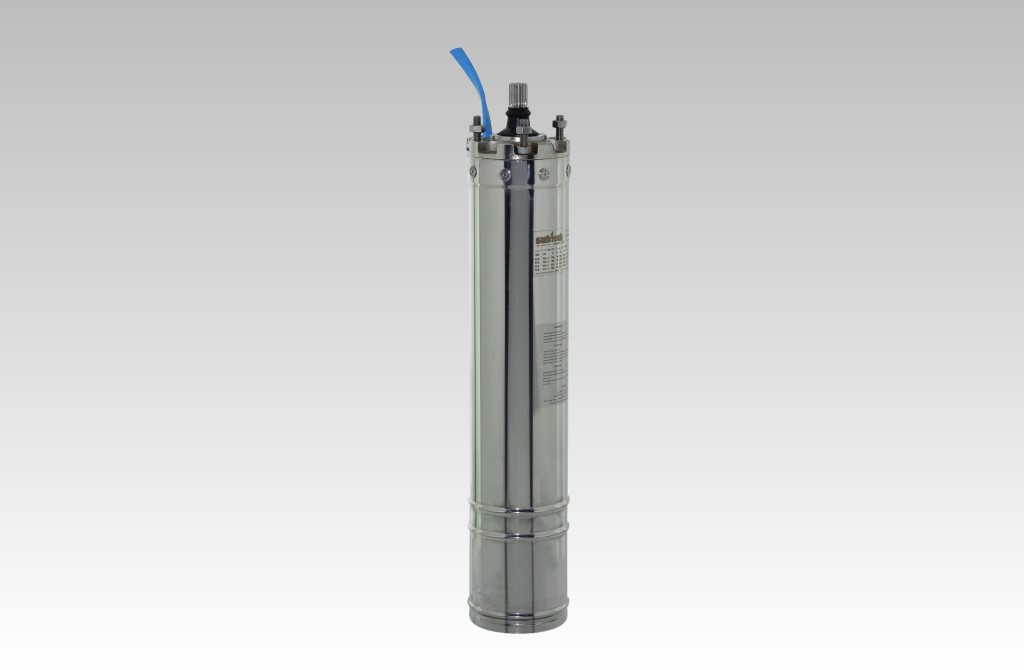 Construction features
6" rewindable submersible motors filled with food grade dielectric fluid (USA FDA, European Pharmacopeia approved).
Cast-iron nickel-plated upper bracket.
Winding outer shell made in s.s. AISI 304.
Shaft extension made in s.s. AISI 304.
Bolts, nuts and fixing system made in s.s. AISI 304. All motors are 100% tested.
Operation data
2-pole induction motor, 50 Hz (n ≈ 2900 rpm).
Sized for connection to the pumps according to NEMA Standards. Standard voltages: three-phase 230 V; 400 V.
Voltage tolerance: ± 10%.
Insulation class F.
Protection IP 68.
Motor suitable operation with frequency converter.
Operating conditions
Max. Liquid temperature 35 °C.
Cooling minimum flow velocity: = 0,16 m/s.
Maximum number of starts per hour = 30.
Suitable for horizontal applications up to 15 kW included. Max. submersion deep: 150 m.
Continuous duty.
Other features on request
Special Voltages.
Starting wise: Y/Δ (cable will be positioned at 90°).