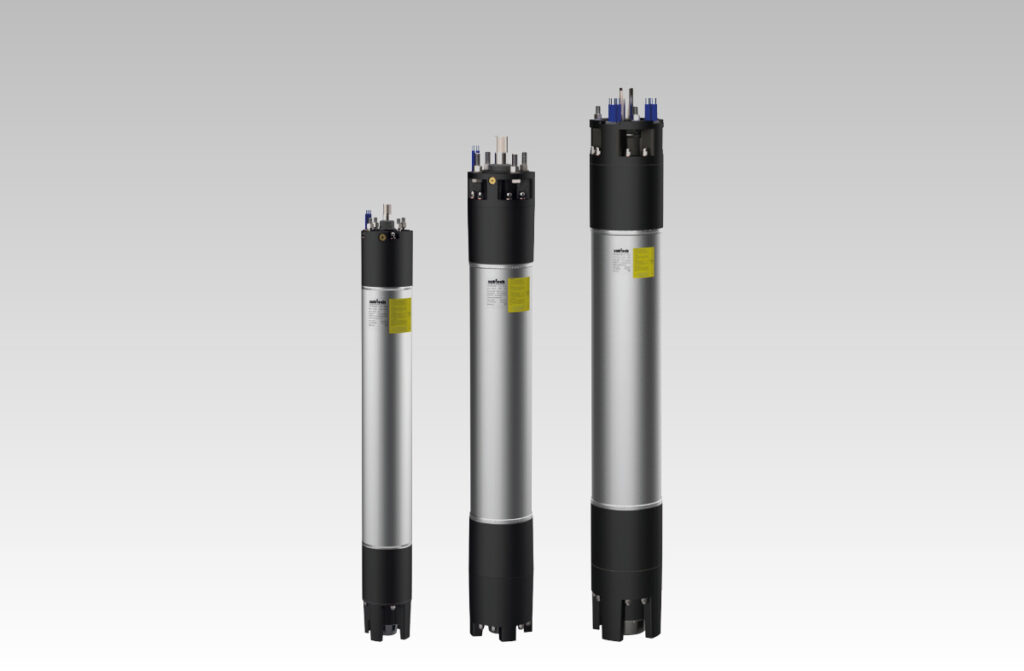 Construction features
Rewindable, water cooled, added with propylene glycol, immerged Motors 6″-8″-10″. Shaft with teeth of Duplex® steel, according to Standard Nema for 6″-8″-10″.
Winding outer shell made in s.s. AISI 304.
Bolts, nuts and fixing system made in s.s. AISI 304.
Motor cable 4 metres DRINCABLE® (approval ACS and WRAS)
Trust bearing: Kingsbury
Rotation: clockwise/anti-clockwise.
Protection: motor protection should be made by final user through a selection of thermal relays according rules EN 60947-4-1, kick class 10 or 10A, Trip time All motors are 100% tested.
Operation data
2-pole induction motor, 50 Hz (n ≈ 2900 rpm).
Sized for connection to the pumps according to NEMA Standards.
Standard voltages: three-phase 230 V; 400 V.
Voltage tolerance : +6% / -10%.
Winding standard in PVC.
Protection IP 68.
Motor suitable operation with frequency converter.