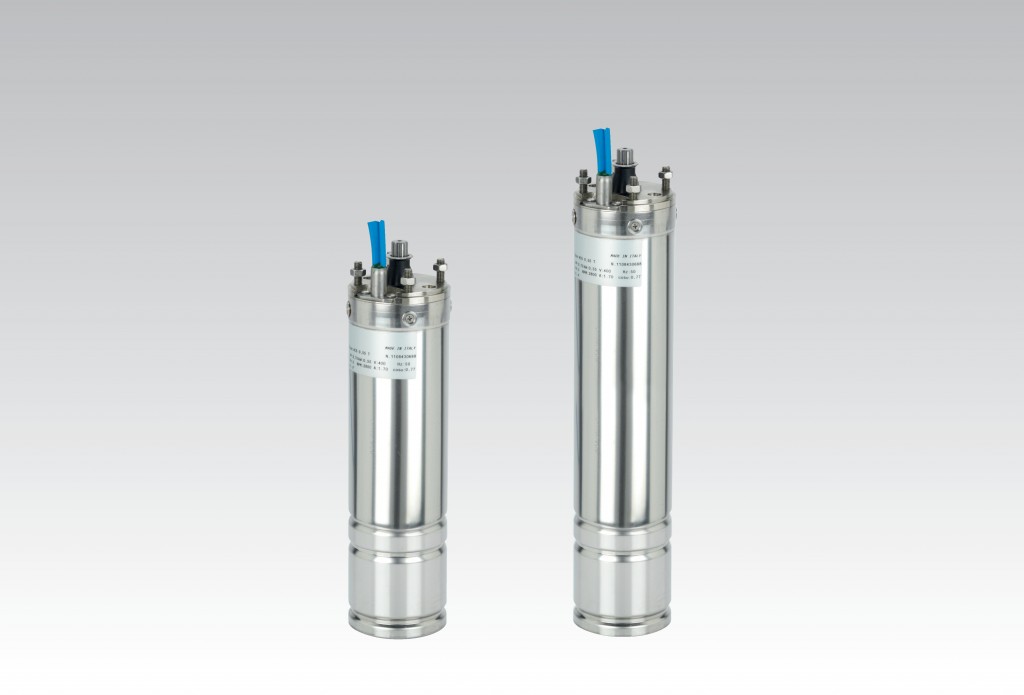 Construction features
4" rewindable submersible motors filled with food grade dielectric fluid
(USA FDA, European Pharmacopeia approved).
Motor housing and lower support, made in s.s. AISI 304, external shaft in
s.s. AISI 316, cast-iron nickel-plated upper bracket (Brass on request),
amply sized rubber equalization diaphragm.
Triple seal system on rotor shaft: bi-directional mechanical seal+radial
seal+sand-guard.
Built-in capacitor and overload cut-out.
Single phase motors: PSC type (Permanent Split Capacitor)
Rotation: Single phase motors, clockwise facing shaft end, three phase,
clockwise or counter clockwise without distinction.
All motors are 100% tested.
Operation data
2-pole induction motor, 50 Hz (n ≈ 2900 rpm).
Sized for connection to the pumps according to NEMA Standards.
Standard voltages: – single-phase 230 V.
Voltage tolerance : +6% / -10%.
Insulation class F.
Protection IP 68.
Motor suitable operation with frequency converter.