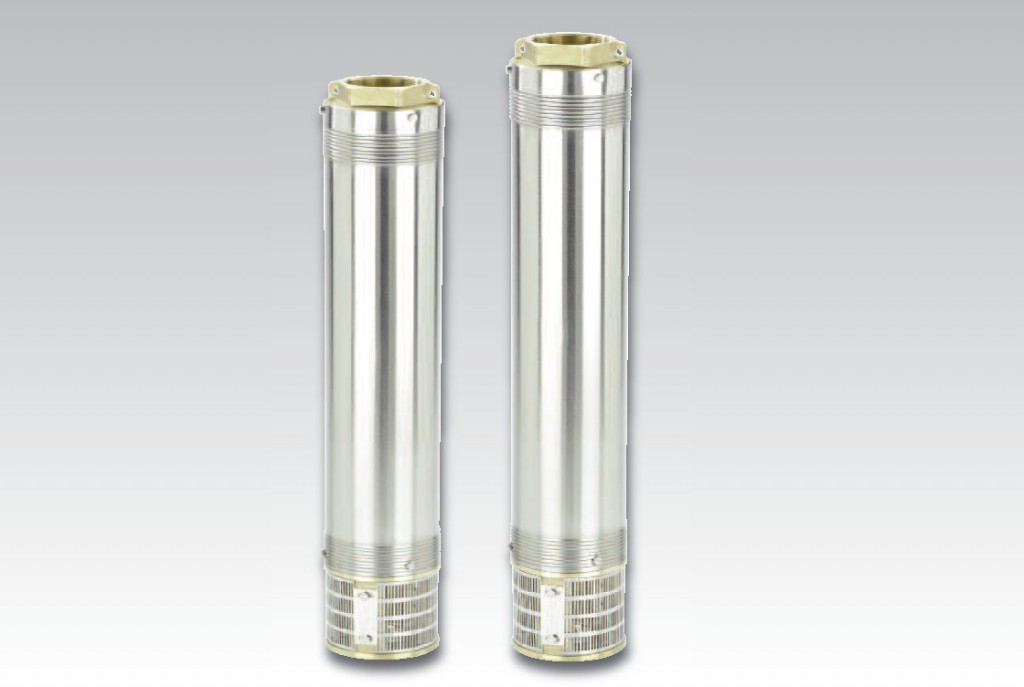 Construction:
Submersible motor pumps for deep wells of 6″ (DN 150 mm).
The electropumps RI-12, RI-16, RI-20 series comply with the European Regulation no. 547/2012 in force starting from 01.01.2013.
Sized for connection to the motor according to NEMA Standards.
Delivery casing with built-in non-return valve. Delivery port G 3.
Impellers:
– radial impellers (RI-12, RI-16, RI-20)
– mixed flow impellers (RI-28, RI-32, RI-40)
Performance:
Capacity up to 57 m3/h.
Head up to 357 m.
Rated motor power output up to 37 kW.
Rotation speed 2900 r.p.m. (motor frequency 50 Hz).
Applications:
For clean water, non-aggressive.
For water supply. For irrigation.
For civil and industrial applications.
For fire fighting applications.
Operating conditions:
Water temperature up to 35 °C.
Max. sand quantity into the water: 100 g/m3.
Continuous duty.
Direction of rotation: clockwise as seen the pump from the coupling side.