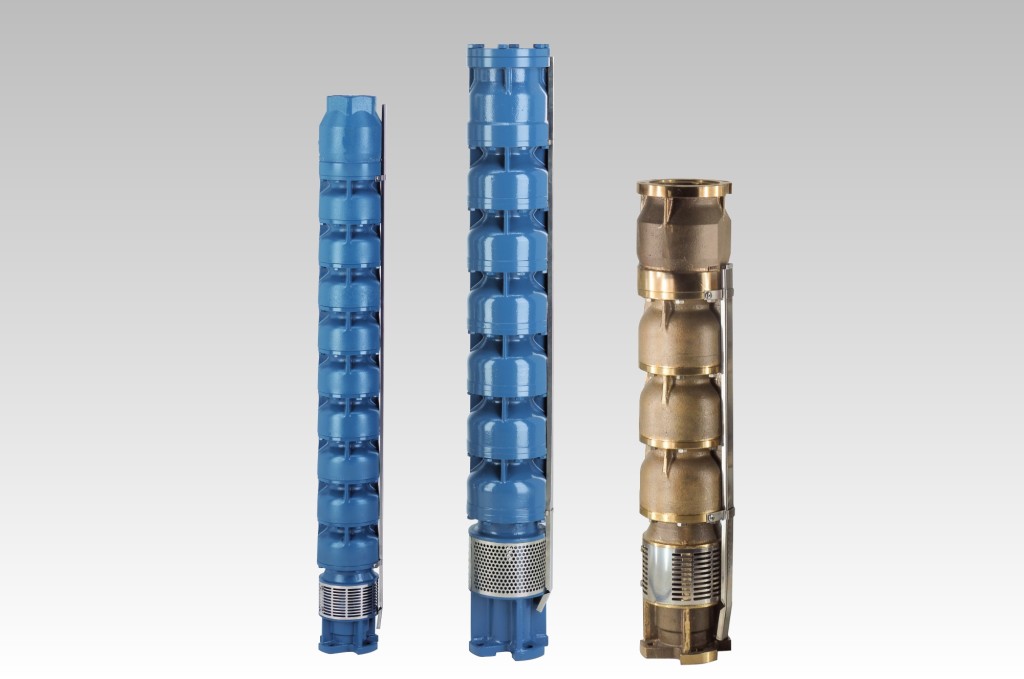 Construction:
Submersible motor pumps for deep wells of 6″ (DN 150 mm), 8″ (DN 200mm) and 10″ (DN 250 mm).
Sized for connection to the motor according to NEMA Standards.
Delivery casing with built-in non-return valve.
Delivery port: – threaded for 6″, S8-170 – flanged for 8″ and 10″.
impellers – mixed flow impellers
Performance:
Capacity up to 350 m3/h.
Head up to 480 m.
Rated motor power output up to 165 kW.
Rotation speed 2900 r.p.m. (motor frequency 50 Hz).
Applications:
For clean water, non-aggressive. For water supply. For irrigation.
For civil and industrial applications. For fire fighting applications.
Operating conditions:
Water temperature up to 25 °C.
Max. sand quantity into the water: 150 g/m3.
Continuous duty.
It is suggested use electric control panels with the following starting systems: "soft starter", stator impedance, star-delta connection, for all pumps having powers higher than 11 kw.
Direction of rotation: clockwise as seen the pump from the coupling side.