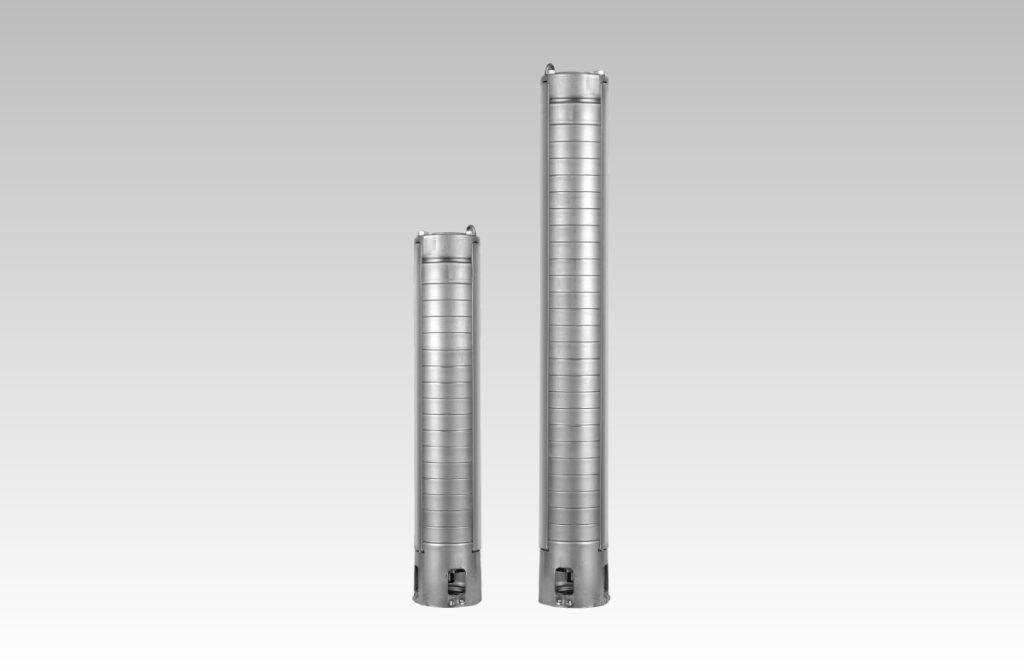 Construction:
Submersible borehole pumps for 4" wells (DN 100 mm), with external jacket and stages in stainless steel AISI 304.
Impellers
Radial impellers: 4SDX 1-2-3-5-8
Mixed flow impellers: 4SDX 12
Connection: screwed connection Rp 11/4, Rp 11/2, Rp 2 ISO 228.
Delivery casing with built-in non-return valve.
Applications:
For water supply.
For civil and industrial applications.
For fire fighting applications.
For irrigation.
Operating conditions:
Liquid temperature up to a 35 °C for 4" motors
Max. sand quantity into the water: 50 g/m3 (300 g/m3 high percentage of solids and sand).
Continuous duty.
Special features on request:
– Other voltages.
– 60 Hz frequency.
– Other temperatures.