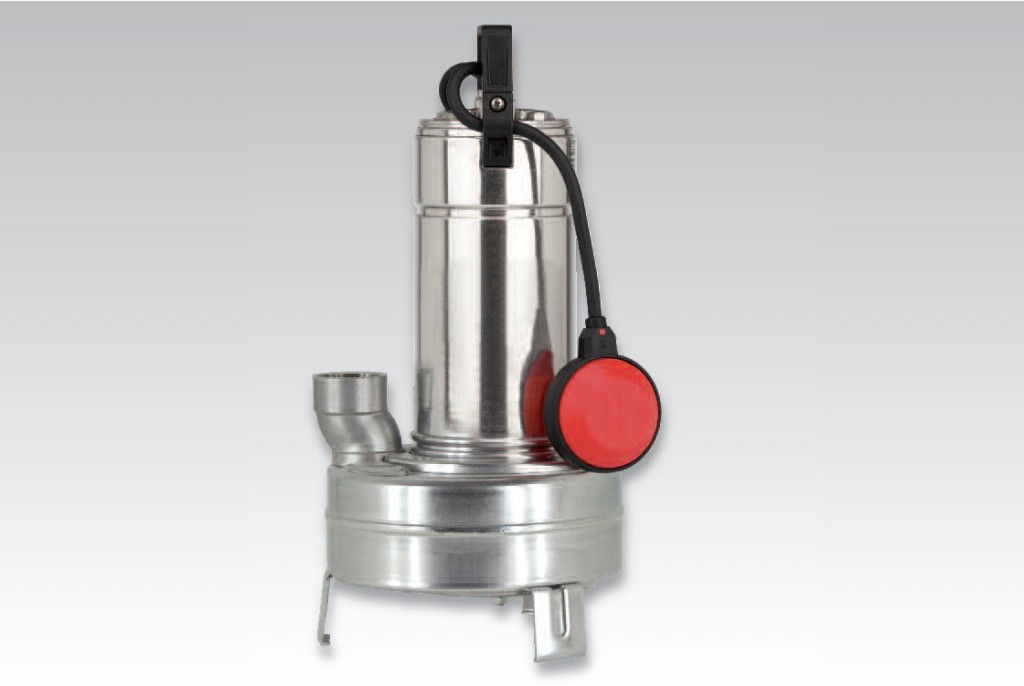 Construction
Single-impeller submersible pumps in chrome-nickel stainless steel, with vertical delivery port.
DIN: with two-passage impeller.
Double mechanical shaft seal with interposed oil chamber, to protect against dry-running.
Applications
For clean and dirty water, also containing solids up to 35 mm grain size.
This construction (with smooth surfaces in rolled-stainless steel and easy access for cleaning) is also suitable for certain uses in the food industry.
Operating conditions
Liquid temperature up to 35° C.
Maximum immersion depth: 5 m.
Minimum immersion depth: 248 mm.
Continuous duty (with submerged motor).
Motor
2-pole induction motor, 50 Hz (n = 2900 rpm).
DIN: three-phase 230 V ± 10%; three-phase 400 V ± 10%;.
Cable: H07RN-F, 4G1 mm2, length 10 m, without plug.
DINM: single-phase 230 V ± 10%, with float switch and thermal protector.
Incorporated capacitor.
Cable: H07RN-F, 3G1 mm2, length 10 m, with plug CEI-UNEL 47166.
Insulation class F. Protection IP 68 (for continuous immersion)
Triple impregnation humidity-proof dry winding.
Constructed in accordance with: EN 60034-1; EN 60335-1, EN 60335-2-41.
50 Hz catalogue