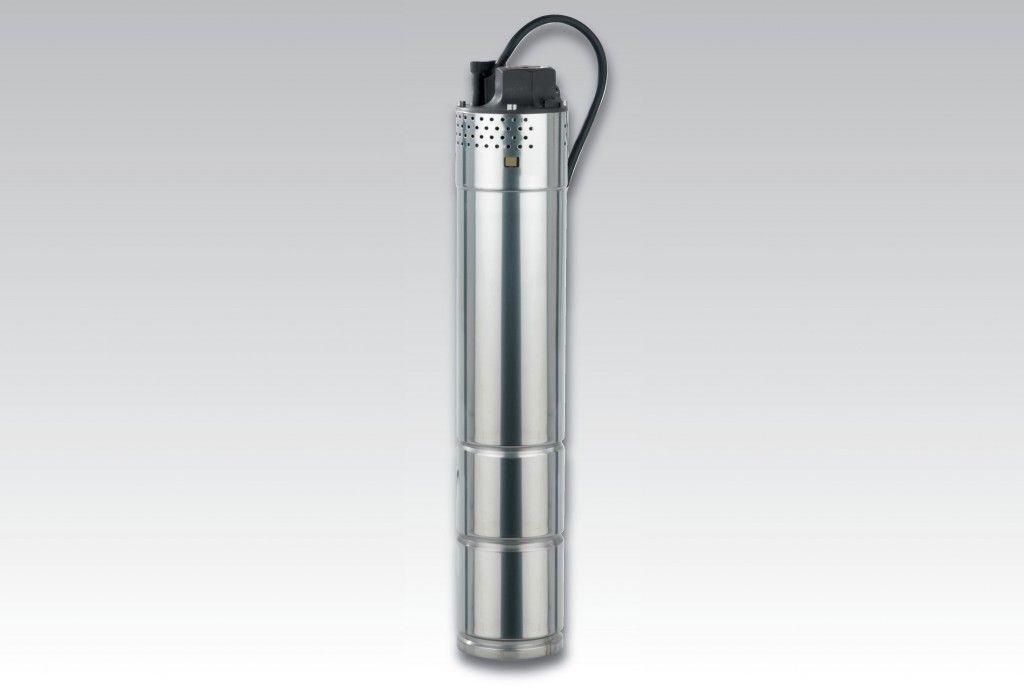 Construction:
Submersible motor pumps for deep wells of 4″ (DN 100 mm), with turbine impeller.
The stainless steel hydraulics end special plastic materials, prevent the impeller jamming, even after an extenden stoppage.
Thanks to special construction features, both installation and maintenance of IM 10 are fast and easy.
Delivery port G 1.
Performance:
Capacity up to 2,7 m3/h.
Head up to 74 m.
Rated motor power output up to 0,75 kW.
Applications:
For 4" wells.
Pumping clean water into: Detached houses – Country houses and farms – Cottages.
Moving water in fountains.
Rain irrigation.
Feeding pressure systems.
Filling and emptying tanks.
Operating conditions:
Water temperature up to 35 °C.
Max. sand quantity into the water: 20 g/m3.
Continuous duty.