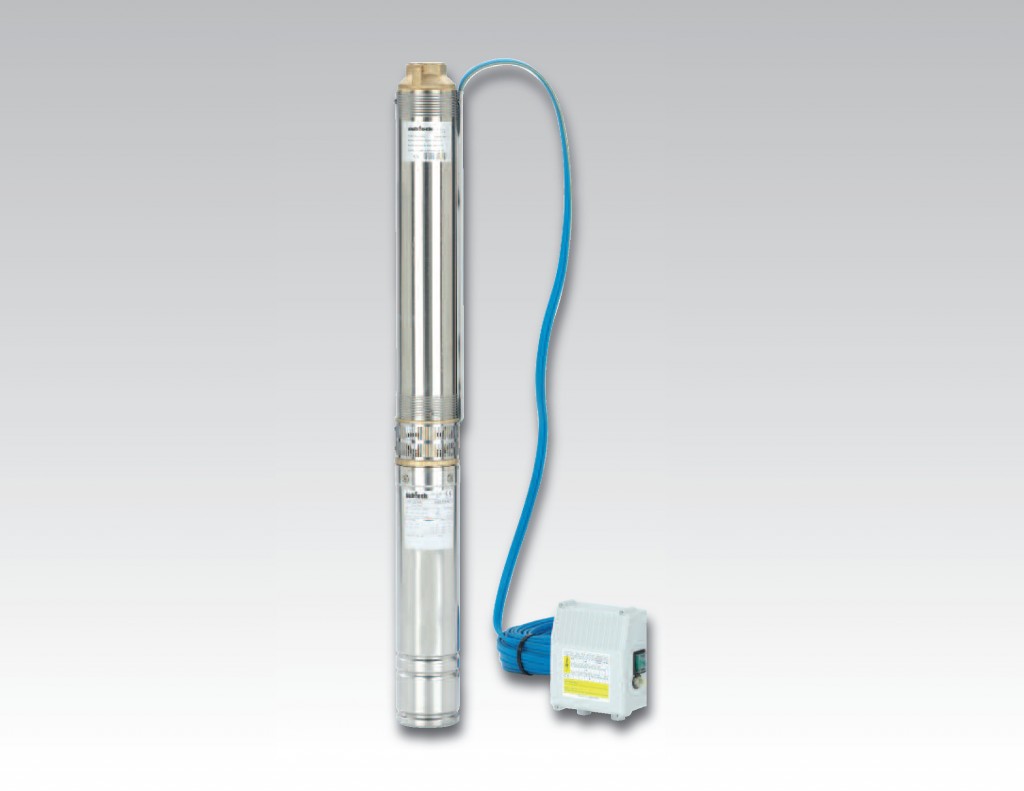 Construction:
4" submersible pump endowed of electric board (resin casing, motor protector, capacitor, terminal board and starting button) with a 30 m, 4 earth wire, cable (50 m on request).
The electropumps Sb, SC, Sd series comply with the european regulation no. 547/2012 in force starting from 01.01.2013.
The pump is supplied with a single packing, ready to be installed.
Motor: single-phase 230V/50HZ.
Protection IP 68, insulation class F.
Performance:
Capacity up to 6,5 m3/h.
Head up to 134 m.
Rated motor power output up to 1,1 kW.
Rotation speed 2900 r.p.m. (motor frequency 50 Hz).
Applications:
For clean water, non-aggressive.
For water supply.
For irrigation.
For civil and industrial applications.
For fire fighting applications.
Operating conditions:
Water temperature up to 35 °C.
Max. sand quantity into the water: 100 g/m3.
Continuous duty.
direction of rotation: clockwise as seen the pump from the coupling side.